Grow With Primera
We believe in promoting from within and helping individuals grow their skills and abilities over a lifetime. With Primera Plastics, you'll find long-term career opportunities and a chance to grow with a company that values its employees, provides exciting personal and professional rewards, and surrounds you in an environment that challenges you to reach your full potential.
Benefits
Health Insurance
$250 single, $500 family deductible.
Dental Insurance

Vision Insurance
Benefits
401K Contribution
Flex Spending Accounts
Life Insurance
Vacation & Holiday Pay
Continuing Education / Personal Development
Education Reimbursement
"At Primera there is a real spirit of teamwork in solving problems and continuous improvement. Employees are very willing to help one another." Elise, Primera employee

"The talented employees, community involvement and close-knit family feel are just a few of the reasons why I enjoy working with the team at Primera." Rachael, Primera employee

"I love the challenges of every day, learning new things and being a part of a growing company."
Nicole, Primera employee

"Primera is different than other companies because it's a close knit community and feels like family." Cheryl, Primera employee

"Primera strives for continuous improvement in regards to its processes, people and customer satisfaction creates a work environment that spurs innovation and creativity."
Eric, Primera employee

"I love getting to come to work every day to spend time and collaborate with such an amazing team! They continuously motivate me to give forth my all, harbor and environment of personal and professional growth and encompass a mutual respect for all." Brittany, Primera employee

"Working with my supervisor inspires me with good leadership and organizational skills. A good leaders makes for a good work environment that is professional and nice." Ramirez, Primera employee

"Primera inspires me to be the very best I can be every day by putting out quality products." Raul, Primera employee

"We've got such a diverse group of people at Primera and it's been great getting to know the stories of where we all come from."
Trea, Primera employee
Ready to start your career with Primera?
Process
Technician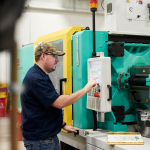 Production Operator/Inspector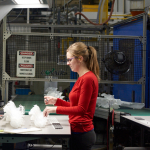 Maintenance
Technician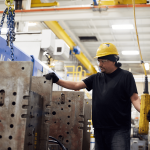 Primera Plastics, Inc. is an Equal Opportunity Employer (EOE).